Harnessing the power of genetic medicines
With foundational technology developed in the labs of Feng Zhang, Ph.D., of the Broad Institute of MIT and Harvard, and Jason Shepherd, Ph.D., of the University of Utah, Aera was started by a distinguished set of industry leaders and company builders to expand the reach and impact of genetic medicines. Aera's mission is to harness enabling delivery technologies and precision payloads to develop transformative genetic medicines.
Leadership
Board Director
Akin Akinc, Ph.D.
Chief Executive Officer
Board Director
Akin Akinc, Ph.D.
Chief Executive Officer
Akin Akinc joined Aera as CEO in 2022 after spending nearly two decades at Alnylam Pharmaceuticals in various R&D and commercial roles.
Prior to joining Aera, Dr. Akinc was most recently Senior Vice President and Head of Oncology at Alnylam. Prior to that role, he was the General Manager of the GIVLAARI® program, which he led from Phase 3 to approval and launch. GIVLAARI® was first approved by the U.S. FDA for the treatment of acute hepatic porphyria in adults in 2019 and has received marketing authorizations in the EU, Japan and multiple other territories. Prior to that, Dr. Akinc was General Manager of the fitusiran program, currently in development for the treatment of hemophilia A and B, with or without inhibitors. He led the fitusiran program from discovery to Phase 3 clinical stage and until transfer of global rights to partner Sanofi. Prior to his therapeutic program leadership roles, Dr. Akinc served in roles of increasing responsibility and leadership in the research organization at Alnylam. Dr. Akinc co-led interdisciplinary efforts focused on delivery of RNAi therapeutics and the development of Alnylam's RNAi platform technology, notably on lipid nanoparticles, which resulted in ONPATTRO®, the world's first approved RNAi therapeutic.
Dr. Akinc holds a BSE in chemical engineering from Princeton University and a Ph.D. in chemical engineering from the Massachusetts Institute of Technology.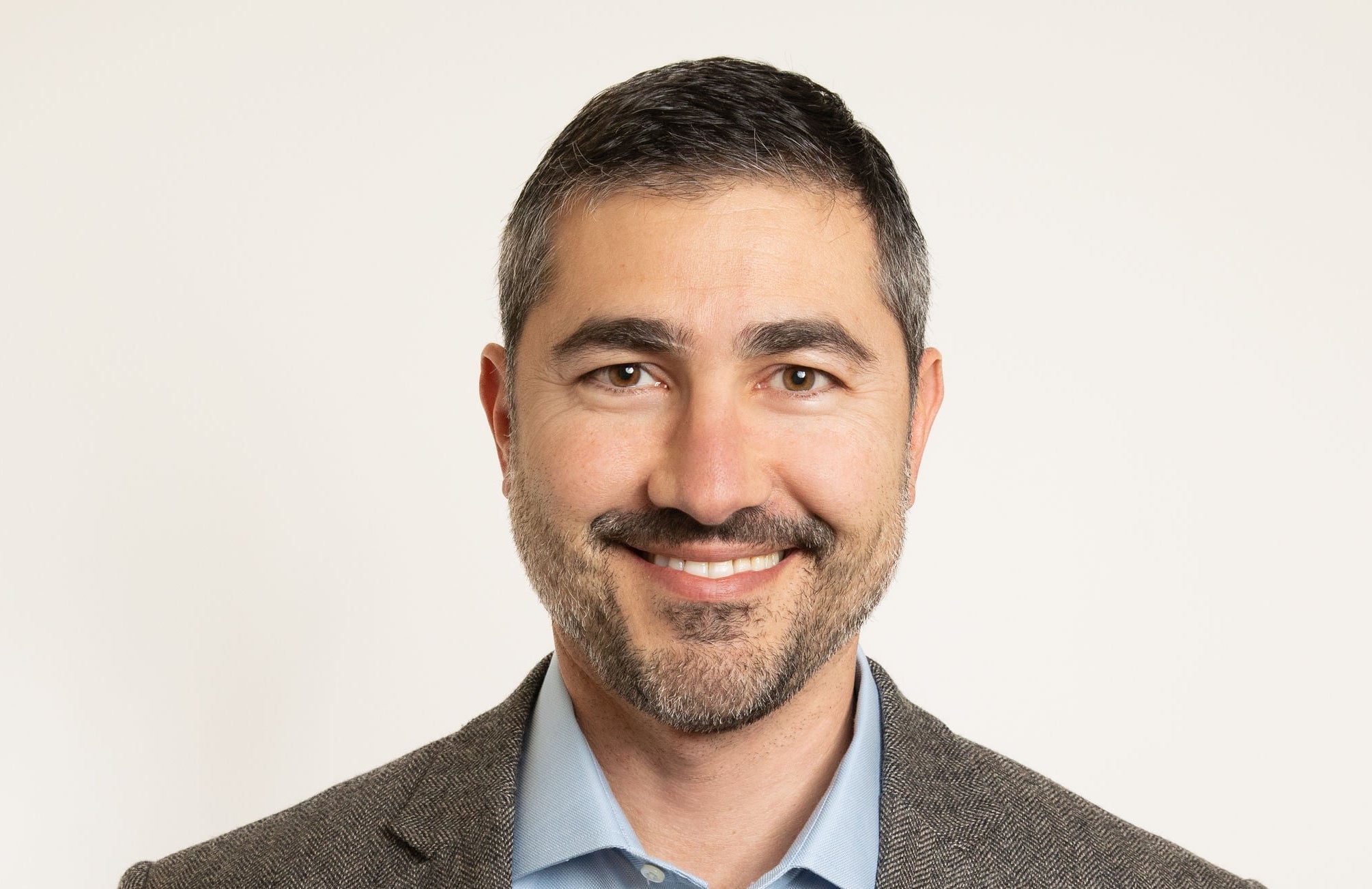 Scientific Founder
Feng Zhang, Ph.D.
Core Institute Member, Broad Institute of MIT and Harvard
Scientific Founder
Feng Zhang, Ph.D.
Core Institute Member, Broad Institute of MIT and Harvard
Molecular biologist Feng Zhang focuses on developing multiple, revolutionary technologies that are being used around the world to advance the study, diagnosis and treatment of human diseases. He played an integral part in the development of optogenetics, pioneered the use of CRISPR systems for genome editing, and discovered a number of other natural systems, many of which he and his team harnessed for therapeutic and diagnostic applications. This work is complemented by his work to develop novel delivery modalities for genetic therapeutics.
Dr. Zhang is a core member of the Broad Institute, an Investigator at the McGovern Institute for Brain Research, the James and Patricia Poitras Professor of Neuroscience at MIT, and a Howard Hughes Medical Investigator. He is also a member of the National Academy of Sciences, the American Academy of Arts and Sciences, and the National Academy of Medicine.
Dr. Zhang received an A.B. in chemistry and physics from Harvard College and a Ph.D. in chemistry from Stanford University.
Board Chair
John Maraganore, Ph.D.
Former and Founding CEO, Alnylam Pharmaceuticals
Board Chair
John Maraganore, Ph.D.
Former and Founding CEO, Alnylam Pharmaceuticals
John Maraganore served as the founding CEO and a Director of Alnylam from 2002 to 2021, where he built and led the company from early platform research on RNA interference through global approval and commercialization of the first four RNAi therapeutic medicines, ONPATTRO®, GIVLAARI®, OXLUMO® and Leqvio®. At Alnylam, he also led the company's value creation strategy, building over $25 billion in market capitalization and forming over 20 major pharmaceutical alliances. He continues to serve on the Alnylam Scientific Advisory Board.
Prior to Alnylam, Dr. Maraganore was at Millennium Pharmaceuticals, Inc., where he was responsible for the company's product franchises in oncology, and cardiovascular, inflammatory and metabolic diseases, in addition to leadership of M&A, strategy and biotherapeutics functions. Before Millennium, he held scientific and business roles at Biogen, Inc., where he invented and led the discovery and development of ANGIOMAX® (bivalirudin) for injection. Previously, he was a scientist at ZymoGenetics, Inc. and the Upjohn Company.
Dr. Maraganore is currently a Venture Partner at ARCH Venture Partners, Chairman and Co-founder of Orbital Therapeutics, a Venture Advisor at Atlas Ventures, an Executive Partner at RTW Investments and Senior Advisor for Blackstone Life Sciences. He is also a member of the Board of Directors of publicly traded companies, including Agios Pharmaceuticals, Beam Therapeutics, Kymera Therapeutics, ProKidney Corp. and Takeda Pharmaceuticals. He is also on the Board of a number of private companies – including Aerium, Hemab, Aera and Versanis, and on the Board of the Biotechnology Innovation Organization, or "BIO," where he was Chair from 2017-2019 and is Chair Emeritus. In addition, he serves on the Board of the Termeer Foundation – committed to continuing the legacy of the late Henri A. Termeer, as Chair of the n-Lorem Foundation Advisory Council – committed to meeting the needs of patients with nano-rare diseases, on the Advisory Board of Ariadne Labs – advancing global health system innovations, and as an advisor to Nucleate – a student-led organization facilitating the formation of pioneering life sciences companies. Dr. Maraganore also serves as a strategic advisor to a number of innovative biotechnology companies, with a focus on mentoring CEOs in their mission to advance science and innovation for patients.
Dr. Maraganore received his M.S. and Ph.D. in biochemistry and molecular biology at the University of Chicago.
Board Director
Robert Nelsen
Co-founder and Managing Director, ARCH Venture Partners
Board Director
Robert Nelsen
Co-founder and Managing Director, ARCH Venture Partners
Robert Nelsen is a Co-founder and a Managing Director of ARCH Venture Partners. He joined ARCH at its founding and played a significant role in the creation, early sourcing, financing and development of more than 150 companies, including 39 that have reached valuations exceeding $1 billion.
Mr. Nelsen is focused on generating new ideas for disruptive technologies or business models and partnering with founding management teams and entrepreneurs to execute on these visions by advancing novel platform technologies with the overarching goal of improving health care and outcomes.
Some of his notable early stage investments include Illumina, Alnylam Pharmaceuticals, Juno Therapeutics (acquired by Celgene), Beam Therapeutics, Karuna Therapeutics, Altos Labs, EQRx, National Resilience, Prime Medicine, Lyell Immunopharma, Array BioPharma (acquired by Pfizer), Hua Medicine, Vir Biotechnology, Insitro, Agios Pharmaceuticals, Sage Therapeutics, GRAIL (acquired by Illumina), Gossamer Bio, Ikaria (acquired by Mallinckrodt), Kythera Biopharmaceuticals (acquired by Allergan), Receptos (acquired by Celgene), Aviron (acquired by MedImmune), Denali Therapeutics, Syros Pharmaceuticals, Sana Biotechnology, Verve Therapeutics, Brii Biosciences, Bluebird Bio, R2 Technology (acquired by Hologic), Caliper Life Sciences (acquired by PerkinElmer), Trubion Pharmaceuticals (acquired by Emergent Biosolutions), Adolor (acquired by Cubist Pharmaceuticals), deCODE Genetics (acquired by Amgen), Editas, 10x Genomics, Semma Therapeutics (acquired by Vertex Pharmaceuticals), Element and IDUN Pharmaceuticals (acquired by Pfizer).
Mr. Nelsen is a Director of Vir Biotechnology, Sana Biotechnology, Lyell Immunopharma, National Resilience, Insitro, Prime Medicine, Nutcracker Therapeutics, Neumora Therapeutics and Brii Biosciences, and serves as chairman of Hua Medicine, among others. He previously served as a Trustee of the Fred Hutchinson Cancer Research Institute, the Institute of Systems Biology, and was a Director of the National Venture Capital association.
Mr. Nelsen holds an M.B.A. from the University of Chicago and a B.S. from the University of Puget Sound with majors in economics and biology.
Board Observer
Issi Rozen
Venture Partner, GV
Board Observer
Issi Rozen
Venture Partner, GV
Issi Rozen is a Venture Partner at GV, where he primarily focuses on the formation of new companies and early-stage investments. Mr. Rozen is an experienced biotech executive and a serial entrepreneur who co-founded multiple startups, including GV portfolio company Verve Therapeutics.
Previously, Mr. Rozen spent a decade at the Broad Institute of MIT and Harvard, where he was the Institute's first Chief Business Officer and a member of the Executive Leadership Team. At the Broad, Mr. Rozen led the creation of the Office of Strategic Alliances and Partnering and was responsible for developing innovative scientific and business collaborations, initiating and establishing new ventures around novel technologies, and overseeing strategy and licensing of the Institute's intellectual property portfolio. He played a key role in the creation and spin-out of more than 20 startups from the Institute. Prior to joining the Broad, Mr. Rozen led strategy and business development efforts at a number of biotech companies. An accomplished jazz guitarist, he is also a former professor at Berklee College of Music.
Mr. Rozen earned his MBA at MIT's Sloan School of Management.
Board Director
Vicki Sato, Ph.D.
Board Chair, Vir Biotechnology and Denali Therapeutics
Board Director
Vicki Sato, Ph.D.
Board Chair, Vir Biotechnology and Denali Therapeutics
Vicki Sato serves as Chairman of the Board of Directors at Vir Biotechnology and Denali Therapeutics, and as a business advisor to enterprises in the biotechnology and pharmaceutical industries.
From 2006 to 2017, Dr. Sato served on the faculties of Harvard University: as Professor of Management Practice at The Harvard Business School and as Professor of the Practice, Molecular and Cell Biology, on the Faculty of Arts and Sciences.
Dr. Sato retired in 2005 from Vertex Pharmaceuticals, where she served as President since 2000, with responsibility for research and development, business and corporate development, commercial operations, legal and finance. Prior to becoming President, she was Chief Scientific Officer, Senior Vice President of Research and Development and Chair of the Scientific Advisory Board. Under her leadership, Vertex created a diversified pipeline of drugs. Before joining Vertex, Dr. Sato was Vice President of Research at Biogen, Inc., where she led research programs in the areas of inflammation, thrombosis and HIV disease, and where she participated in the executive management of the company. Several molecules from those programs have now reached the marketplace. She also served as a member of the Biogen Scientific Board.
Currently, Dr. Sato is a member of the board of directors of publicly held companies Akouos and Allogene Therapeutics, having retired recently from the boards of Bristol Myers Squibb and BorgWarner Corporation after many years of service. In 2021 she was appointed to President Joseph Biden's Council of Advisors in Science and Technology (PCAST).
Dr. Sato holds an A.B. from Radcliffe College, and A.M. and Ph.D. degrees from Harvard University. Following postdoctoral work at both the University of California Berkeley and Stanford Medical Center, Dr. Sato was appointed to the faculty of Harvard University, where she was an Assistant and Associate Professor of Biology.
Board Director
David Schenkein, M.D.
General Partner, GV
Board Director
David Schenkein, M.D.
General Partner, GV
As a hematologist and medical oncologist for over 30 years, David Schenkein has spent his career trying to positively impact the lives of patients and their families in need – as a physician, through drug development, and as an investor in the next generation of health startups. Dr. Schenkein co-leads GV's life science investment team, where his interests include therapeutics, diagnostics, medical devices, novel care delivery systems and payer innovation.
Before joining GV, Dr. Schenkein spent 10 years as CEO and a member of the Board of Directors at Agios Pharmaceuticals, where he remains as a Director. He also served as Senior Vice President of Clinical Hematology/Oncology at Genentech. There, Dr. Schenkein was responsible for numerous successful oncology drug approvals and led the medical and scientific strategies for their BioOncology portfolio. While at Genentech, he also served as an adjunct Clinical Professor of Medical Oncology at Stanford University School of Medicine. Before Genentech, Dr. Schenkein was the Senior Vice President of Clinical Research at Millennium Pharmaceuticals, overseeing the clinical development and worldwide approval of Velcade®, a first-in-class cancer therapy now approved to treat multiple myeloma and non-Hodgkin's lymphoma.
Dr. Schenkein currently serves as an Adjunct Attending Physician in Hematology at Tufts Medical Center and is on the Board of Directors of Denali Therapeutics, Agios Pharmaceuticals, Treeline Biosciences, Prime Medicine, Aera Therapeutics and Leyden Labs.
Dr. Schenkein holds a B.A. in chemistry from Wesleyan University and an M.D. from the State University of New York Upstate Medical School.
Board Director
Josh Wolfe
Co-founder and Managing Partner, Lux Capital
Board Director
Josh Wolfe
Co-founder and Managing Partner, Lux Capital
Josh Wolfe co-founded Lux Capital to support scientists and entrepreneurs who pursue counter-conventional solutions to the most vexing puzzles of our time in order to lead us into a brighter future. The more ambitious the project, the better—like, say, creating matter from light.
Mr. Wolfe represents Lux on wide-ranging interdisciplinary cutting-edge tech ventures spanning aerospace and defense, automation, robotics, neuroscience, scientific tools, biotech and brain machine interfaces, including Aera, Anduril, Caja Neuroscience, Crayon, Eikon, Gandeeva, Hadrian, Impulse, Kallyope, Kymeta, Osmo, Resilience, Shapeways, Strateos, Variant, Varda and more.
Mr. Wolfe is a founding investor and board member with Bill Gates in Kymeta, making cutting-edge antennas for high-speed global satellite and space communications. Josh is a Westinghouse semi-finalist and published scientist in immunopathology, and previously worked in investment banking at Salomon Smith Barney and in capital markets at Merrill Lynch. He co-founded and funded Kurion, a contrarian bet in the unlikely business of using advanced robotics and state-of-the-art engineering and chemistry to clean up nuclear waste. It was an unmet, inevitable need with no solution in sight. The company was among the first responders to the Fukushima Daiichi disaster and later Veolia acquired Kurion for 34x Lux's total investment. He also co-founded Variant (focused on outlier people with outlier traits in outlier parts of the world) and Osmo (focused on giving machines a sense of smell).
Mr. Wolfe has been a columnist with Forbes, an invited guest to advise the White House and Capitol Hill on emerging technologies, a term member at The Council on Foreign Relations, a Trustee of the Santa Fe Institute, Chair of Coney Island Prep charter school, where he grew up in Brooklyn.
Mr. Wolfe graduated from Cornell University with a B.S. in economics and finance.
Interested in joining our team?